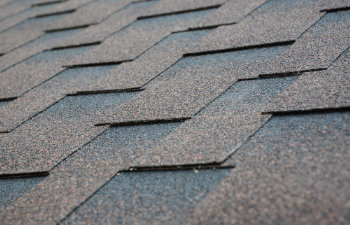 One of the most important decisions homeowners make is choosing the right roofing material for their home. While many options are available, asphalt shingles remain one of the most widely used residential roofing systems in the United States, and for several good reasons. Here are five benefits of asphalt shingles that make them a smart choice for any home.
Affordability
One of the biggest advantages of asphalt shingles is their affordability. They are one of the most cost-effective roofing materials on the market, which makes them an ideal choice for homeowners on a budget. Asphalt shingles can be as much as 50% less expensive than other roofing materials, such as metal or tile.
Durability
Another benefit of asphalt shingles is their durability. They are designed to withstand harsh weather conditions like wind, rain and snow. Asphalt shingles are also fire-resistant, giving homeowners peace of mind in areas prone to wildfires. With proper installation and maintenance, asphalt shingles can last up to 30 years or more.
Variety
Asphalt shingles come in a wide range of styles and colors, which makes it easy to find a look that complements a home's architecture and aesthetic. They are available in different shapes, such as traditional 3-tab shingles or more modern architectural shingles. This variety allows homeowners to customize their roofing to their specific preferences.
Easy Installation
Asphalt shingles are relatively easy to install, which can help keep installation costs down. They are lightweight and can be installed over an existing roof in most cases, which saves time and money. Additionally, many roofing contractors are experienced in installing asphalt shingles, which means homeowners can easily find a qualified professional to install a new roof.
Energy Efficiency
Asphalt shingles can also improve a home's energy efficiency. Some asphalt shingles are designed to reflect heat, which can reduce energy costs during the summer months. Additionally, asphalt shingles are often made with recycled materials, which can make them an eco-friendlier option for homeowners.
Carolina Atlantic is a leading distributor of asphalt shingles and other residential roofing products throughout the southern United States. Asphalt shingles are an excellent roofing material for homeowners who want a cost-effective, durable and customizable option, so it is wise to partner with a distributor that can keep your local builder supply store well-supplied with them. Contact us today to learn more.
Posted on behalf of Carolina Atlantic Roofing Supply