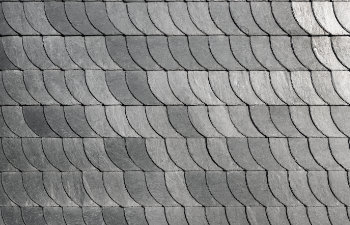 In the southern United States, homeowners and contractors continuously search for the perfect roofing material that can withstand the region's unique climate conditions. Traditional shingles have long been a popular choice, particularly for those who appreciate the technological advances in their appearance and longevity, or simply want a budget-friendly option. However, slate roofing tile offers an array of advantages, including superior durability and sustainability.
Slate Tile is a Resilient and Sustainable Choice
Slate tile has an array of benefits that make it a prime option for the southern United States. Its ability to withstand harsh weather conditions, such as hurricanes, hailstorms and extreme heat, ensures its durability and reliability. Slate is also fire-resistant, providing an extra layer of comfort to building owners.
One of the most significant advantages of slate tile is its low environmental impact. With proper maintenance, it has a lifespan exceeding many newer roofing materials, meaning there's less waste in landfills. As consumers become more aware of the environmental impacts of their purchases, there is peace of mind knowing slate is an investment in a sustainable future.
Budget-Friendly Traditional Shingles
While the initial cost of slate roofing tile may be higher than traditional shingles, the long-term benefits justify the price for many building owners. But slate tile is not yet at a price point that is accessible to everyone.
It's important to remember asphalt shingles remain a perfectly acceptable option for homeowners who prefer the look, are less concerned with environmental impacts or are working with a limited budget. Though they may not last as long as slate tiles, they can still provide adequate protection for homes when installed and maintained correctly, and technological advances can provide both beauty and longevity.
Trust Carolina Atlantic for Your Roofing Needs
Here at Carolina Atlantic, we know how tough it can be for contractors to find top-quality roofing materials and services all in one place. Our experienced team of professionals is dedicated to providing the best possible customer service and support. We work closely with local building supply stores across the Southeast to understand their unique needs and offer reliable wholesale roofing supplies and accessories, all under one roof.
We're confident that our high-quality selection of slate roofing tiles and other roofing materials will keep your contractor clients coming back for more. If you would like to learn more about our high-quality selection of slate roofing tiles and other roofing materials, please don't hesitate to get in touch. Contact us today and learn all the ways we can help meet your roofing supply needs.
Posted on behalf of Carolina Atlantic Roofing Supply